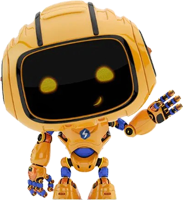 Hi, I'm Bob!
ADD CDLData AI (Bob) for $199/month. Take your business to the next level with CDLData AI, your 24/7 intelligent lead conversion assistant. Bob will converse with human like empathy, driving the leads to Agent Ready or Appointment Ready status. Bob will identify itself as an assistant to your brokerage working under the assigned agent. Bob works 24/7/365 and is always available so you don't have to be!
With over 18 months in script-specific development, CDLData AI is built on having a deeper, meaningful, more engaging conversations with Distressed Homeowners that leads to conversion.
CDLData AI not only uses learned behaviors to proactively reach out and have a more productive conversation, but remembers important details of that conversation for future reference to build lasting relationships.
CDLData AI Bot Forbearance Bot Presentation
<- Click on left Video to see more.
A prime example is how we use 'Bob' - our CDLData AI bot - to systematically reach out to troubled homeowners via text message and email, asking a variety of questions looking for three key answers:
Are you looking for mortgage relief?
Are you currently in a Forbearance agreement?
Are you looking to sell your home in the near future?
By establishing rapport through intelligent dialog and collecting their information, we are then able to pass on that information to YOU, a trusted agent or investor who can help them with their financial troubles.
You want Forbearance leads? We know how to get them. Contact us today to Get Started at: CDLData.com
CDLData AI Bot Sample House Flipping
<- Click on left Video to see more.
In this incredible example we use BOB to actually pre-qualify a prospective home seller and even negotiate a sales price! All done for you automatically!
The process begins by us sending out feelers via text message and email to known potential prospects whom we have determined are in a distressed home situation. The prospect is invited to engage with 'Bob', our friendly AI virtual assistant – who can initiate the process of ASKING and ANSWERING their questions and GUIDING them through the process – INTERVIEW them and DIRECT them and even ADVISE them as to what their best course of action should be. Studies have shown people are 87% more likely to talk with a robot giving honest answers than they are with a human - and thus Bob is able to cultivate that initial relationship – and even prequalify individuals – before then sending them on to you, a live agent or investor.
CDLData AI Bot CRM Email Marketing
<- Click on left Video to see more.
In this video, we demonstrate our brand CRM Email Marketing at work.
This is a general overview of how you can create your own marketing lists and import them, create a flyer and build out a scheduled campaign using your own pre-defined branded templates.
As an ISP, we pride ourselves  in our ability to get your message into the Inbox 100% of the time!
The video also demonstrates how you can track your emails and campaigns in real-time via our sophisticated Reporting system.
And all of this is fully user-friendly - as easy as 1-2-3!