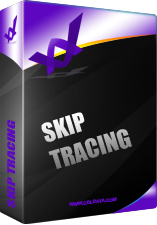 Skip Tracing Services
Our vast and intuitive skip tracing tools quickly locates PHONE numbers and E-MAIL addresses and distinguish between MOBILE and LANDLINES.
.175 per record. NEW REDUCED PRICING for Customers with PREMIUM Package or higher!

Standard rate of .30 record applies to all other orders.

EFFICIENCY with accurate, real-time information

RESULTS that make a difference

MULTIPLE sources for accurate data


What's the Difference?
CDLData.com Skip Tracing is a better bulk search tool. It appends GOOD phone numbers, emails, and a current address from premium credit bureau-level data - every number is verified!
No Disconnected Numbers!
As opposed to Data Append which uses consumer info only from multiple consumer sources which cannot be guaranteed.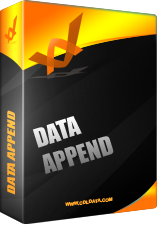 Data Appending Services
Complete and Correct Customer Details for Superior Customer Identity
$103.00 for 10,000 tokens. Click below to view pricing for various types of appends.

Fill the missing gaps in U.S. contacts with identity matching!

Add missing names, phone numbers, email addresses, postal addresses and more.

CDLData.com's consumer identity matching draws on an individual's known details to complete missing elements, so organizations can build more thorough customer records.