Did you know ... that anyone can pull an Expired Listing?
But only CDLData.com has their cell and email address!
Expired listing leads can be the most profitable real estate prospecting data tool in a realtor's toolkit when sourced and managed effectively.
Homeowners in your market area tried to sell, but their listing expired, unsold, and now they're likely to relist with another agent. We have their phone number and email address for each expired listing in your MLS so you can prospect the leads and set listing appointments with them.
And we do that through our new SKIP TRACING Program!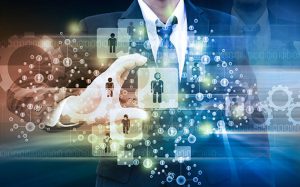 SKIP TRACING PROGRAM

Our vast and intuitive skip tracing tools quickly locates PHONE numbers and E-MAIL addresses and distinguish between MOBILE and LANDLINES.
EFFICIENCY with accurate, real-time information. CDLData.com's Skip Tracing Program can Help You Locate the Highest Quality Data with Phone (including mobile and landlines) numbers with accurate, real-time information.
RESULTS that make a difference. Live gateways put real-time public records information at your fingertips. Our data comes from four live gateways: all three credit bureaus header (Equifax, Transunion, and Experian) data. You can be confident that you are getting the most accurate and up-to-date information on your subjects.
MULTIPLE sources for accurate data. Know exactly where the data came from, with a variety of public data outlets and proprietary sources, including phone providers, credit header, and a utility listing database that updates every 24 hours.
CLICK HERE for sample Expired Script - phone and/or email :

Dear Mr & Mrs Expired Listing, (use first names only)Your property 123 Happy Trail Road has appeared as "withdrawn" and/or "expired" on the (Your Name of Multiple Listing Service.) I am sure that you are being inundated with solicitations from Realtors wanting to list your home. If you have a minute, I would love to briefly chat with you regarding how I might produce a better outcome for you than you have experienced this far.I have listed and sold (xxx homes, which were originally marketed by other Realtors. Once I took over as the listing agent, EACH OF THESE PROPERTIES SOLD THROUGH ME. I am extremely confident that I can and will deliver the same results for you.Since many agents are likely contacting you, I wanted to provide you with written proof of my results. Attached please find four reviews from those clients, who were in your exact situation. Last year, I sold xxx homes.I HAVE SUCCEEDED W

HERE OTHERS HAVE FAILED. Call me!
Amberleigh Dawson
Dawson Realtors
(555) 555-1212
Info@DawsonRealtors.com