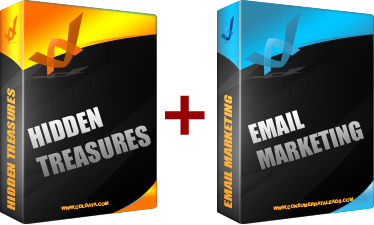 HIDDEN TREASURES + EMAIL MARKETING
A WINNING COMBINATION!
Stay in Touch with your Prospects and Clients.
As an ISP (Internet Service Provider) we 'GUARANTEE' 100% delivery into the end-users INBOX. No Spam/Junk folder!!
Now more than ever it is crucial for you to stay in regular contact with your Prospects and Clients. And Hidden Treasures makes it easy!
Simply Search for your properties of interest and click on your preferred Prospects and then Submit them to us with the Email Marketing option. We will do all the work for you, and send out your Email Campaign twice a month. Review all campaigns on your own online dashboard in real time.
You don't have to take our word for it – you can test our system yourself right now! Just enter your contact information into the boxes below, and click "Email me!" Within 60 seconds, you should have a copy of the message in your inbox, smart phone or tablet. Send yourself a Test Message now!