Zip Code Farm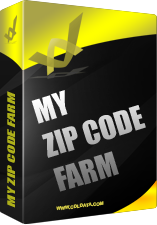 CDLData.com's My Zip Code Farm Marketing System
Are you a real estate professional who only works a specific neighborhood? My Zip Code Farm is for YOU!
Geographic Farming is the most powerful way to grow and maintain a successful real estate business.  It allows you to establish your brand and centralize your listings and sales in one geographic area.  To be a successful farmer you must commit to an area and understand that it's a marathon, not a sprint.  Setting up these expectations and being in the right mindset right out of the gate is the key to success.
*$52.95 per Zip Code/month (single user only)
How it works …
Once a month we email a Realty Times Newsletter into your farm and on the 10th of each month we send you the follow data:
Updated Homeowners with a Mortgage Late 
Updated Homeowners with a NOD
Updated records will be automatically be placed into your online data folder on 10th of each month.
*Some restrictions apply see 'Get Started' for details. Account billed monthly to credit card on file. Term is month-to-month (30 day prior cancellation notice in writing).
Phone numbers are scrubbed with the DNC registry – we do not guarantee phone numbers.
*Prices are subject to change without prior notice.
View Sample Homeowner Marketing Lists
Zip Code Farm