PRE-NOD FORBEARANCE
CDLData.com® is the nation's Leading Data & Analytics Provider to real estate agents, lenders and investors. 
This weeks, Pre-NODs (30-60-90 day mortgage lates) and mortgage forbearance volumes rose by 16k (+0.74%), which marks only the second increase over the past twelve months. The rise recently is attributed to typical mid-month behavior, which had been suppressed in recent months due to strong declines. The 1k (+0.6%) increase in PRE=NODs and mortgage forbearances among GSE loans combined with a 4k (+0.5%) increase among FHA/VA loans and a 13k (+2.2%) increase among portfolio held and privately securitized mortgages.
Plan starts were driven up mostly to an increase in restart activity, which was expected for the middle of the month and amidst the large volume of removals we've seen in recent months. Removals also fell to their lowest level since February, driven by the low volume of review activity that took place this week.
Nearly 290k plans are still listed with May 2023 expirations, providing a moderate opportunity for additional improvements over the next two weeks and more acutely in early June. Another 830k plans are currently slated for review for extension or removal in June, the final quarterly review before early forbearance entrants begin to reach their 18-month plan expirations later this year.
As of December 2022, 2.18 million (8.1% of) homeowners remain in COVID-19-related pre -nod (mortgage late) and mortgage forbearance plans, including 2.4% of GSE loans, 7.3% of FHA/VA loans, and 4.7% of portfolio/PLS loans. PRE-NOD FORBEARANCE
What is a 'Pre NOD (mortgage late) Lead?
Pre-NOD (mortgage late) leads are property owners that are either 30–60-90 or 120 days late on their current home mortgage. The data is reported on a monthly basis from the homeowners lender to the three (3) credit bureaus (CDLData.com gets bureau updates every 3 weeks). This list is so awesome because the information is not public record (yet), which gives you a "leg-up" on your competition because you have access to information that is not otherwise available to the public.
The Pre-NOD leads is released every 3 weeks, with updated and accurate information. We've been providing the Pre-NOD (mortgage late) list to real estate investors and agents (Realtors) for more than 34 years, and they have nothing but AWESOME results from using the Pre NOD List. This is one of the ultimately HOTTEST marketing lists that agents (Realtors) and Real Estate Investors are using in this buyer's market right now! The information is so hot, it's almost "classified"!!
How does this compare to other marketing lists that are available? Well, for one, not everyone can get their hands on the Pre-NOD (mortgage late) list. This list is not free (like the information is once the foreclosure becomes "public". Therefore, not a lot of people use it. Most people get stuck in their lazy and unproductive ways of using "FREE" leads, and leave these types untouched. That's why you can come in and clean house by taking the extra leap of faith.
Get out of your Box Right Now and Start Marketing To Pre-NOD leads today. Go to CDLData.com or call 866-377-4599 or email to info@cdldata.com
You and I both know that a single real estate deal can bring in $5,000 – $50,000 or more. Just on one deal! Doesn't it make sense to have a huge advantage over your competition by marketing to these Pre-NOD (mortgage late leads (the people who need your services more than anyone else)? PRE-NOD FORBEARANCE
What is Mortgage Forbearance?
Mortgage Forbearance is when your mortgage servicer or lender allows you to temporarily pay your mortgage at a lower payment or pause paying your mortgage. You will have to pay the payment reduction or the paused payments back later.
Mortgage Forbearance can help you deal with a hardship, such as, if your home was damaged in a flood, you had an illness or injury that increased your healthcare costs, or you lost your job. Forbearance does not erase the amount you owe on your mortgage. You will have to repay any missed or reduced payments.
How to request a Mortgage Forbearance lead with CDLData.com®
Go to the cdldata.com website and scroll down to data leads and select distressed homeowners and pick one of three (3) packages. Please note mortgage forbearance leads utilize our proprietary A.I.bot Bob. Since mortgage forbearance leads are not public record and/or recorded. We at CDLData.com use are A.I bot Bob to systematically reach out to troubled homeowners via text message and email, asking a variety of questions looking for three key answers:
Are you looking for mortgage relief?
Are you currently in a Forbearance agreement?
Are you looking to sell your home in the near future?
By establishing rapport through intelligent dialog and collecting their information, we are then able to pass on that information to YOU, a trusted agent or investor who can help them with their financial troubles.
You want Forbearance leads? We know how to get them. Get out of your Box Right Now and Start Marketing To mortgage forbearance leads today. Go to CDLData.com or call 866-377-4599 or email to info@cdldata.com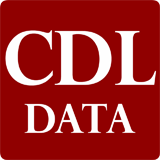 PRE-NOD FORBEARANCE