Mortgage Leads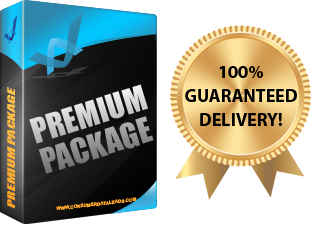 Monthly Packages—Premium
(Nationwide Residential/Commercial Data)

$203 per month.  Unlimited Request up to 5,000 nationwide records per month
Easy to GET STARTED – just register and pay. You will have your own online data
folder  to order and  receive completed orders.

(single user only-NO PHONE DIALER'S ALLOWED)  *See Bulk Phone Numbers below.
1st & last with activation, 30 days prior written notice to cancel, no contract.
Limitations on Late/Reverse mortgage data (68 records/mo only)

UNLIMITED REQUEST, UP TO 500 RECORDS PER REQUEST.
SINGLE USER DEFINED AS ONE PERSON, NOT SHARING THE DATA WITH ANY OTHER ENTITY AND/OR USE IN A PHONE DIALER SYSTEM.
WE PROVIDE PHONE NUMBERS FROM THE COUNTY RECORDER'S OFFICE WITH OUR STANDARD PACKAGE.
WE DON'T GUARANTEE PHONE NUMBERS ARE CURRENT, DUE TO THE EASE OF DISCONNECTING PHONES AND CHANGING NUMBERS.
*Need Bulk Phone Numbers for your phone dialer or call center CLICK HERE.
Type of Searches Available:
• Pre-NOD's (30,60, 90 day late)
• Conforming/Non-Conforming Loan Amt
• Fannie Mae/Freddie Mac Data
• FHA/VA Refinance Leads
• Harp 2.0 Prospects
• Short Sales Prospects (No Equity)
• Reverse Mortgage Prospects (50% Equity & Age 62plus)
• Renter Leads with Phone & Model Credit Score
• Foreclosure Prospects – NODs, NTDS and REO's
• Farm Packages
• Residential & Commercial Mailing List
Plus much more!
List Types Available
• Absentee Owners
• Empty Nester's
• AVM – Estimated Equity
• Nearby Properties Owners
• New Homeowners
• Lender Specific
• Loan Rate & Equity
• PVT Party Lender Prospects
• Seller Carrybacks
• Mortgage Consolidation
• Subprime Loans
• Insurance Prospects
• Rate Riders
Calling Scripts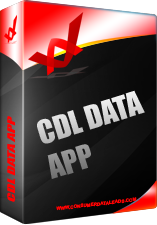 CDL Data App
Stay in touch with your business wherever you are! With CDLData.com's mobile app, you can order and review your marketing list and CHAT with customer service even when you're on the move.
On your phone or tablet, search for CDL DATA to download App
Mortgage Leads