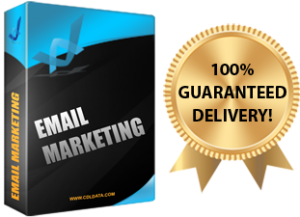 Email Marketing Program
As an ISP (Internet Service Provider) we 'GUARANTEE' 100% delivery into the end-users INBOX or your money back. No Spam/Junk folder!
Starting at $9.95/mo for the 1st 2500 emails!

Powerful Email Advertising Campaigns at Your Finger Tips

CDLData.com's Bulk Email Marketing Solutions offers a simple approach to promote your business through the power of email advertising!

When you are marketing a product or service for your business, the key to success lies in getting your promotion in front of the eyes of precisely targeted prospective buyers.

Whether your business is online or offline, direct email marketing is a powerful and cost effective advertising medium.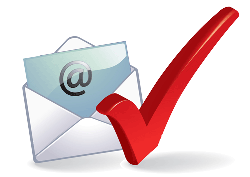 Service is 100% Guaranteed to standard end user mailboxes – your emails will be delivered, or you get your money back.
As an agent or investor, you know the value of BRANDING and keeping your name in front of people, so that when they are ready to make a move, YOU are the one they will contact.
You don't have to take our word for it – you can test our system yourself right now! Just enter your contact information into the boxes below, and click "Email me!" Within 60 seconds, you should have a copy of the message in your inbox, smart phone or tablet.
Send yourself a Test Message now!