Hi, it's John with CDLData.com.
First, my prayers are with you and hope you, family and friends are all okay.
We at CDLData.com understand that our most valuable asset for the last 30 years is you.
It's hard to imagine how much our world has changed in the first three months of 2020. As an industry, we entered a new decade with strong momentum and many opportunities for growth and progress. As we exit the first quarter of this year, we are living a new reality brought about by the COVID-19 outbreak that has swept across the world.
With everyone in lock down mode and working from home, making phone calls and scheduling zoom meetings, it's important to say connected with your customers to reassure them during the COVID-19 pandemic.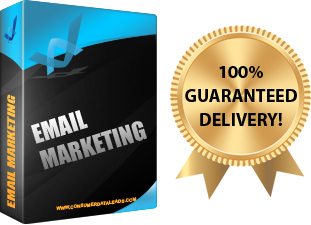 Email Marketing is extremely important right now to your business first and foremost in keeping your name in front of your customers on a regular basis. For only $9.95 you can stay connected with your all your customers past and present.
For a limited time only, if you sign up for our Email Marketing Package we will give you ONE FREE vacant property lead for any zip code of your choice!
You can also learn more about our many other value added Products & Services here!
What a great opportunity! Now you can get access to EVERY vacant house in the USA, without leaving your house!