Like, Follow and Share our NEW business page to get any 25 Leads of your choice!
Simply click on the LIKE button above to like our NEW business page – and also give us your details in the left Reservation Panel including your Facebook Page name so that we may confirm.

A representative will contact you within 24 hrs to give you your 25 free leads. This is a free offer as thanks for liking us, you are under no obligation.
Join with Orange County's BEST Leads Provider!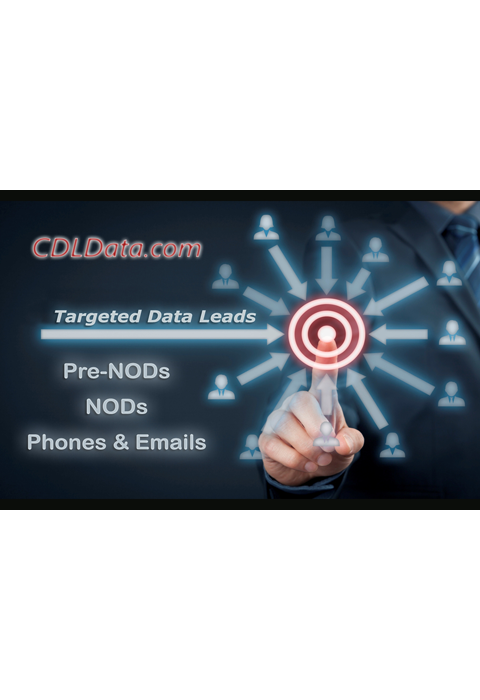 37
We service all of Orange County's 37 cities and communities
---
145
All 145 zip codes (metropolitan and suburban areas)
---
196K +
196,278 Distressed Homeowners are in need of your help!
---
1.2M +
Access to over 1,232,373 million Orange County Homeowner e-mails and phones
---
50
We also service all 50 states
---
2460
2460 counties nationwide
---
2M +
Market to over 2 million agents/lenders nationwide
---
155M +
Access to over 155 million Homeowner e-mails and phones
---
Mortgage Lates on the Rise!
248,789 Lates in U.S.
Call for how many 30-60-90 day lates in your market area.
866-377-4599 (9am-5pm, M-F) PST
Email: info@cdldata.com