CDLDATA INTRODUCTION VIDEO
CLICK HERE FOR MORE INFORMATION
PREMIUM PACKAGE VIDEO
CLICK HERE FOR MORE INFO
Premium
Monthly Package - $199/mo
Expanded Premium Data Types (see below for complete list)
Nationwide Residential & Commercial Data Leads-including property characteristics & mortgage information.
Unlimited Request up to 5,000 nationwide records per month with *public phone numbers & email addresses if available, included.
Each record contains property characteristics and mortgage information useful in farming lists.
$199 per month (plus $3 processing fee). Register, agree to terms of service, First & Last payment with registration, 30 days prior written notice to cancel.
*Note: Phones and emails are sourced from public information and may not be accurate or current and cannot be guaranteed. If want more accurate phones and emails, consider our Bureau Add-on.
Types of Premium Data Available
EMAIL MARKETING VIDEO
CLICK HERE FOR MORE INFO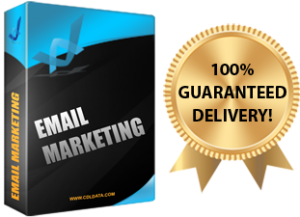 Email Marketing Program
As an ISP (Internet Service Provider) we 'GUARANTEE' 100% delivery into the end-users INBOX or your money back. No Spam/Junk folder!
Starting at $9.95/mo for the 1st 2500 emails!

Powerful Email Advertising Campaigns at Your Finger Tips

CDLData.com's Bulk Email Marketing Solutions offers a simple approach to promote your business through the power of email advertising!

When you are marketing a product or service for your business, the key to success lies in getting your promotion in front of the eyes of precisely targeted prospective buyers.

Whether your business is online or offline, direct email marketing is a powerful and cost effective advertising medium.
Coming soon...
Use CDLData's proprietary A.I. to automatically stay in touch with your Prospects and Clients!
Get Started Today
BUREAU PHONES & EMAILS VIDEO
CLICK HERE FOR MORE INFO
Skip Tracing Services
Our vast and intuitive skip tracing tools quickly locates PHONE numbers and E-MAIL addresses and distinguish between MOBILE and LANDLINES.
.175 per record. NEW REDUCED PRICING for Customers with PREMIUM Package or higher!

Standard rate of .30 record applies to all other orders.

EFFICIENCY with accurate, real-time information

RESULTS that make a difference

MULTIPLE sources for accurate data

DATA APPEND VIDEO
CLICK HERE FOR MORE INFO
Data Appending Services
Complete and Correct Customer Details for Superior Customer Identity
$103.00 for 10,000 tokens. Click below to view pricing for various types of appends.

Fill the missing gaps in U.S. contacts with identity matching!

Add missing names, phone numbers, email addresses, postal addresses and more.

CDLData.com's consumer identity matching draws on an individual's known details to complete missing elements, so organizations can build more thorough customer records.

ARTIFICIAL INTELLIGENCE VIDEO
CLICK HERE FOR MORE INFO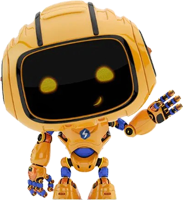 Hi, I'm Bob!
ADD CDLData AI (Bob) for $199/month. Take your business to the next level with CDLData AI, your 24/7 intelligent lead conversion assistant. Bob will converse with human like empathy, driving the leads to Agent Ready or Appointment Ready status. Bob will identify itself as an assistant to your brokerage working under the assigned agent. Bob works 24/7/365 and is always available so you don't have to be!
With over 18 months in script-specific development, CDLData AI is built on having a deeper, meaningful, more engaging conversations with Distressed Homeowners that leads to conversion.
CDLData AI not only uses learned behaviors to proactively reach out and have a more productive conversation, but remembers important details of that conversation for future reference to build lasting relationships.