CDLData.com ranked No.1 in Sales Lead Generation Services
CDLData.com ranked No.1 in Sales Lead Generation Services
CDLData.com® ranked No.1 in Sales Lead Generation Services and a leader among the 11 most significant B2B data providers nationwide.
CDLData.com® is the most trusted provider of comprehensive real estate data and mortgage information nationwide. We empower real estate professionals with the data, tools, and marketing solutions needed to make informed decisions and stay ahead of the game.
 CDLData.com® provides accurate, reliable and comprehensive national Residential & Commercial property, mortgage and consumer information.
We service 50 States and 2460 counties nationwide.
Our data comes from a variety of private & public resources.
Our databases encompass more than 1 billion overall records covering 99.8% of the U.S. population delivered it in simple, easy-to-use format that helps our clients make better decisions
CDLData.com offers Powerful Data Solutions + Targeted Marketing
CDLData.com® helps you locate, evaluate and market to highly-motivated buyers and sellers.
Target Data Leads
Determine the right market to grow your business by searching over 153 million properties nationwide:
Locate fresh properties within your target market
Find and create prospect lists with 100+ targeting criteria
Identify property owners who are motivated to sell (distressed homeowners)• Mortgage Lates (30 -60-90)
• NODs, NTDS, REOs, Lis Pendens,
• Verified Vacant Properties
• NOO in-state, NOO out-of-state
• Bankruptcy
• Judgments
• Liens
• Probates
• Divorces
• Inheritance
• Evictions
• Civil Cases
• Code Violations
• Tax Deed Sales
• Affidavit of Deaths
Forbearance Leads
Sip Tracing with  CDLData.com®, you know you will always receive the most accurate bureau cell phone numbers and email addresses across the nation.  
Research Properties
Easily search and evaluate properties to see if they match your investors needs:
Gather market insight from comprehensive property data and neighborhood trends
Immediate access to market values and potential profits
Instantly generate comps from the most current and accurate data from MLS sales and county recordings
Market To Your Leads
Build targeted marketing lists to reach more leads, book more meetings and close more deals – with less work:
Reach your prospects through customizable marketing tools

As an ISP (Internet Service Provider) we 'GUARANTEE' 100% delivery into the end-users INBOX or your money back.
CDLData.com® AI (Artificial Intelligence) not only uses learned behaviors to proactively reach out and have a more productive conversation, but remembers important details of that conversation for future reference to build lasting relationships.

Find your next customer – before they even know they're in the market (not listed on the MLS)
Track your marketing activities and stats
CDLData.com ranked No.1 in Sales Lead Generation Services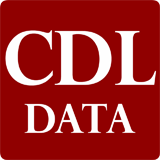 CDLData.com ranked No.1 in Sales Lead Generation Services