GEO Farming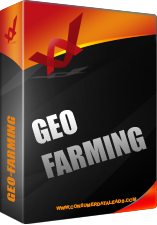 CDLData.com's Email GEO Farming (Branding) Program
Don't lose another lead or past customer again!
It's no secret. Consumers love information about their homes and neighborhoods. It's where they live and raise their families. And it's also their #1 asset.
Why Do Agents Love
CDLData.com's
GEO Farming Program?
STOP CLIENT CHURNING
Since we deliver 100% in the end-users INBOX there area more than 50% open rates, CDLData.com's GEO Farming emails will help your clients remember your name for years to come.
INFORMATION HOMEOWNERS LOVE
Neighborhood comp and past customers reviews are an essential part of an online branding and marketing. They help build trust and loyalty, and typically describe what sets your services apart from others.
NEW LEADS
CDLData.com's GEO Farming isn't just for current clients – you'll generate new leads too. Just sign up the prospects you meet at open houses and other events to start promoting yourself as the local real estate expert.
SIMPLE
CDLData.com's GEO Farming lets you "set it and forget it". You pick your farm – we take care of the rest, every month, with no hassle. It's the perfect way to reach clients.
How it works
We email 250 contiguous (bordering next-door) homeowners, 2x/month, alternating between:
1. View Past Customer Review Message
2. View Comparable Sales in Farm
3. View Monthly Real Estate Newsletter
Cost is $9.95 per month for each 250 homes.
As an ISP (Internet Service Provider) we guarantee delivery into the homeowners inbox 100% of the time with real-time reporting or your money back.
GEO Farming