Speed-to-Lead REAL ESTATE NEWS UPDATE FROM JOHN-THE-DATA-MAN Speed-to-Lead
April 27, 2021, (Orange County, CA) – (BUSINESS WIRE) – CDLData.com Speed-to-Lead engagement AI (Artificial Intelligence) is a hot topic right now as agents and brokers are starting to experience just how powerful this technology can be to their business. One of our most recent webinars with a group of leading broker/owner teams talked through just how easy it is to incorporate AI into your lead conversion process with CDLData.com, and showcased the real results that agents just like you are experiencing!
Why is AI so hot? The data shows it can increase your engagement and your speed-to-lead. How? AI starts working right away! According to a story in Forbes, chatbots on a web page and social media platforms increases consumer engagement by 218% via a simple webform. That same story noted AI-powered chatbots with helpful features and predictive interactions TRIPLE the number of contact fields a consumer is willing to give. As any real estate professional knows – the more data you have on a lead, the more likely you can deliver the right kind of response and drive towards conversion.
Unlike other solutions, CDLData.com AI assistant uses machine learning technology. That means it sifts through thousands and thousands of leads and data contained in the CDLData.com database, analyzes what elements of the conversations were most successful, and delivers the best questions and responses to get you the best results. It's not just a quick automated response, it's a carefully crafted response that learns and grows based on data which in turn rapidly increases your speed-to-lead.
To learn more about how you can increase speed-to-lead with CDLData.com AI Assistant, book a demo.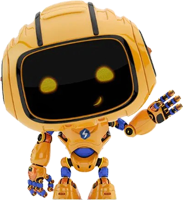 CDLData.com is a complete digital marketing platform for sellers and buyers lead sources. 
Speed-to-Lead