LOOKING FOR THE MOST ACCURATE AND DETAILED PROBATE/DIVORCE LEADS AND FORECLOSURE LISTINGS ON THE WEB?
Since 1990, CDLData.com has been the leading destination for up-to-date, accurate, and detailed residential and commercial property marketing list (leads) nationwide. 
Now CDLData.com is offering the most accurate and up-to-date pre-probate/ probate leads, tax late leads, divorce leads and foreclosure listings on the market. Ask about our Skip Tracing for update phone numbers!
All available included in our Premium Package and/or Single Purchase.
Need more info <CLICK HERE> or call 866-377-4599 or email us info@cdldata.com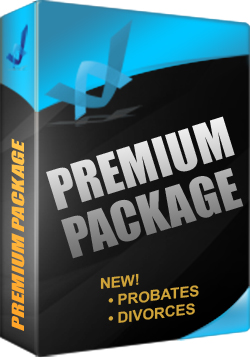 The most astute real estate agents/investors know that buying real estate in probate brings in the highest returns!
Each year, property investors make millions buying and selling probate properties. But finding all of the information is an extremely detailed and labor-intensive process, and the vast majority of listings on the web are old, incomplete, or inaccurate. The amount of time each probate lead takes to investigate is massive.
That's why CDLData.com, the web's #1 destination for accurate listings straight from the courthouse.
Our researchers scour courthouses across the country to freshly update our listings on a daily basis. We have the most accurate, up-to-date listings on the web. Guaranteed.
Each day, our Probate leads are used by property investors, realtors, antiques dealers, business brokers, and people from all walks of life to tap into a market worth millions of dollars.


Additional types of Data and Services:
Target Nationwide Residential/Commercial Data
Data Append/Skip Tracing (phone number and updated addresses)
Pre-NOD's (30,60,90 day late)
Data Enhancement – append addresses-phone or email
Conforming/Non-Conforming Loans
Target Fannie Mae/Freddie Mac
Short Sales Prospects
Renter Leads with Phone & Score
Target FHA/VA Leads … great refinance tool
Harp 2.0 candidates
Vacant Properties
Tax Lates
Bankruptcy
Judgments
State & Federal Tax Liens
HOA Liens
Inheritance
Search Reverse Mortgages Prospects
Search NODs, NTDS, REO's nationwide
Farm Packages
Nationwide E-mail Flyer Service to Agents & Homeowners
All data comes with phone/cell numbers and email addresses on availability.
No Contract! Month to Month